Brighton Festival 2016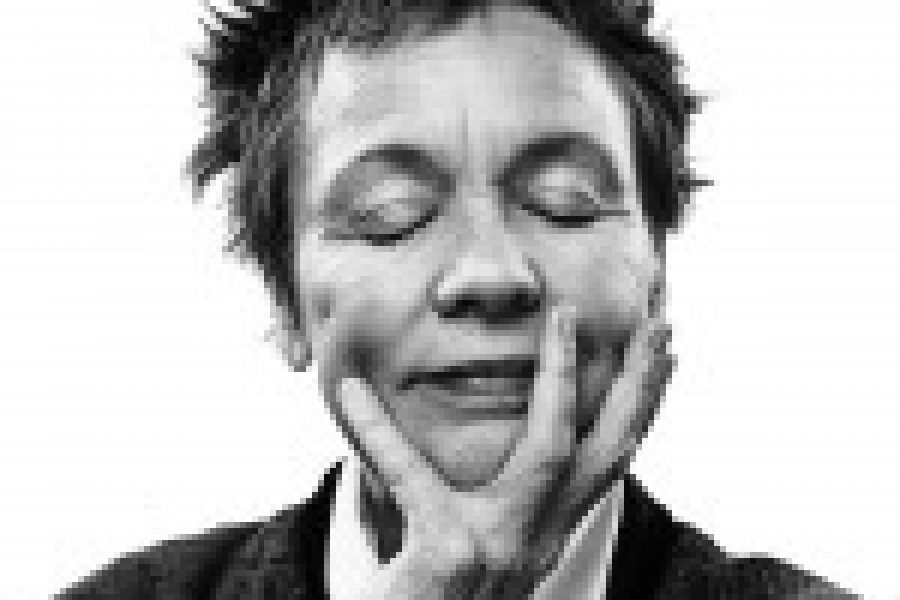 Laurie Anderson: Slideshow
Laurie Anderson: Slideshow
World Premiere & Brighton Festival Exclusive
Wed 18 May, 7.30pm
Brighton Dome Concert Hall
£10, £15, £18.50, £22.50
Under 26s £15, Festival standby £10
Brighton Festival Guest Director Laurie Anderson is one of America's most daring creative pioneers.  Renowned for her inventive use of technology, her eclectic, multidisciplinary career has spanned the worlds of art, theatre and experimental music. Slideshow is a performance monologue about place and places: travel through her collection of adventure stories about love, cities, diners, Mars, how we see, living by rivers, Dollywood and her home town.
Image © Tom Oldham
Lou Reed Drones
Lou Reed Drones
UK Premiere
Fri 13 – Tue 17 May, 12pm – 5pm
The Spire, St Mark's Chapel
FREE
'I feel healed in the drones,' Lou Reed once said whilst on tour in Sydney. This installation of Reed's guitars and amps in feedback mode is a visceral experience: 24 strings set in motion from the push of magnetically driven cones, 360 partial harmonics colliding against each other, cascading, uniting, elevating, rising up like New York skyscrapers.
The Sprawl
The Sprawl
UK Premiere
Co-commissioned by Brighton Festival with Lighthouse and The Space
Sat 7 – Sun 29 May, 11am – 6pm
Lighthouse
FREE
Created by award-winning Dutch studio Metahaven, The Sprawl argues that the internet has become a disruptive geopolitical super weapon. Multiple screens present re-imagined, popular YouTube memes, including state-influenced fan art and news clips, juxtaposed and overlaid with original footage and graphics. A paranoid trip into reality turned on its head.
Luminary
Ron Haselden
Luminary
Co-produced by Brighton Festival and Fabrica
Sat 7 – Sun 29 May, 12pm – 7pm
Fabrica
FREE
This series of beautiful LED light-drawings by respected British artist Ron Haselden takes its inspiration from sketches by young children, older people and a love for the 'untutored hand'. The LED rope lights range in scale from a large walk-through installation at Fabrica, to intimate portraits, shining out from homes across the city.