Find out more about our Outside In co-commissioned artists!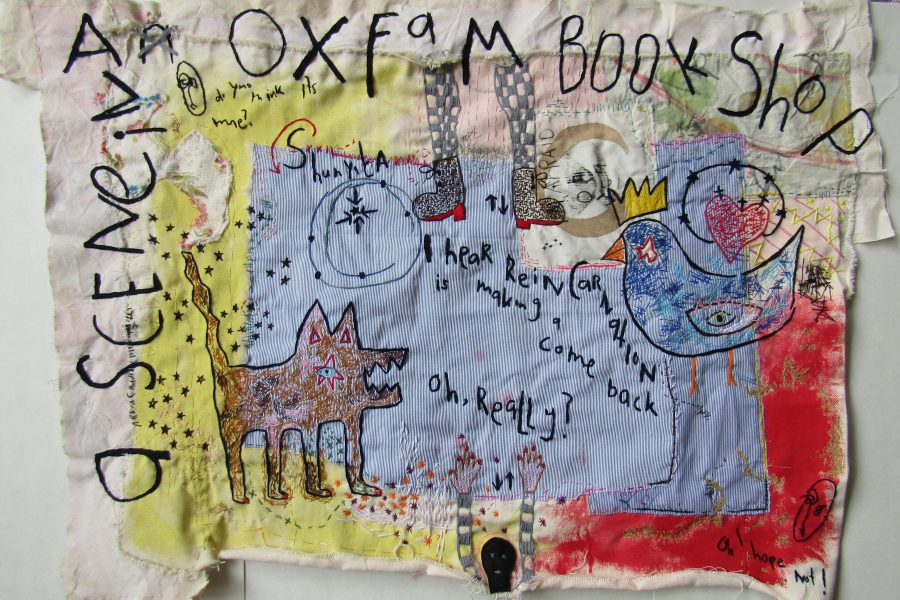 HOUSE is delighted to be partnering once again with Outside In to present newly commissioned artwork created for the Biennial. Two artists this year, Anthony Stevens (Brighton) and Andrew Omoding (London), have been selected from Outside In's network of over 2500 artists to produce new artworks inspired by the theme of 'Excess'.
New, handmade works by both artists will be exhibited Phoenix Brighton, including intricate textile collages made with recycled and repurposed fabric, responding to the HOUSE Biennial theme of 'Excess'. The title of the exhibition is 'Common Threads'.
Find out more about the artists below…
Read about Anthony Stevens' artistic process and what motivates him to create work, here.
Watch Andrew Omoding at work in 'Radical Craft: Explorations in Creativity', a short film produced and directed by Trevor Marchand.
This film was commissioned by Craftspace, who collaborated with ActionSpace on a research project that focused on the practice of one of ActionSpace's studio artists featuring in the Radical Craft: Alternative Ways of Making exhibition, held at Pallant House Gallery in Chichester from 12 March to 12 June 2016. The show has toured six venues since then.