Outside In – facing barriers to the art world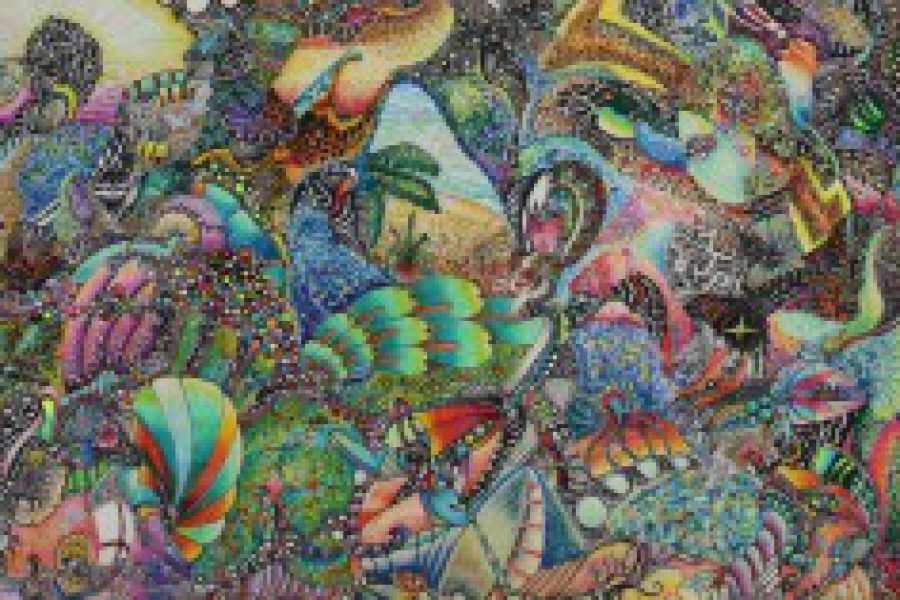 Outside In provides a platform for artists who define themselves as facing barriers to the art world due to health, disability, social circumstance or isolation. This year's exhibition, Intuitive Visions: Shifting the Margins, features works by nine artists at Phoenix Brighton.
In January and February we called for Outside In artists based in East Sussex to submit work for possible inclusion. After the submission deadline, five Brighton-based selectors chose the final works to be included in the exhibition, bearing in mind the overall theme of HOUSE 2015; Edge and Shift.
The selectors were Karin Mori, Artistic Programme Manager at Phoenix Brighton; a Director from HOUSE Festival; David Jones, a Brighton-based Outside In Award Winning artist; Simon Powell, co-Founder of Creative Future, a Brighton-based organisation nurturing marginalised artists and writers in their creative development; and Jim Sanders, a Brighton-based contemporary artist.
In the run up to the submissions deadline, Outside In held four Surgery Days across East Sussex including at Towner Gallery in Eastbourne, Hastings Museum, Grace Eyre Day Centre and Brighton and Hove Foyer. These one-to-one sessions helped artists who needed extra support to submit their work to the HOUSE Festival and create an online gallery on the Outside In website.
Outside In exhibition at Phoenix Brighton in partnership with HOUSE 2015
3 – 31 May
Wednesday – Sunday, 11am – 5pm
Phoenix Brighton