The Tyranny of Choice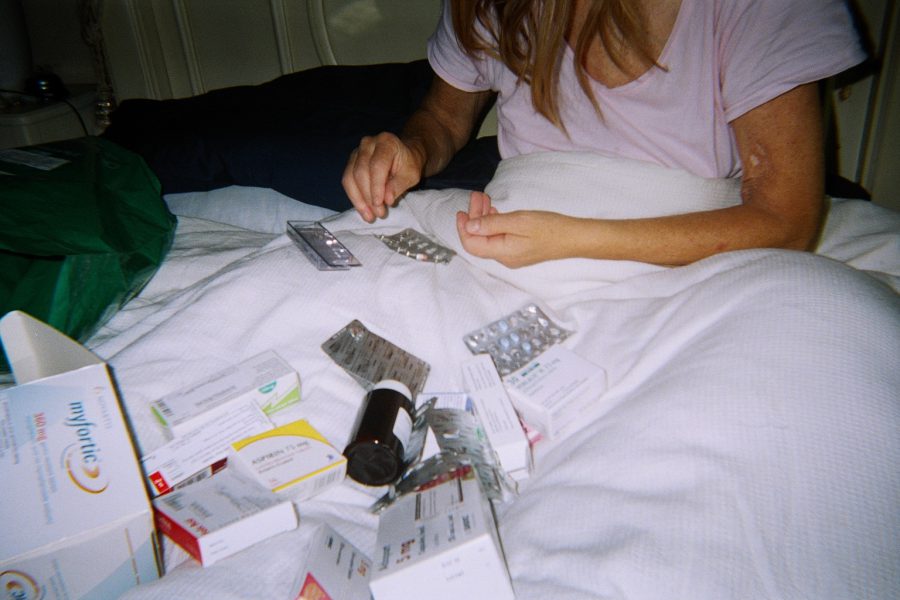 HOUSE Biennial and Photoworks co-commissioned artist Natasha Caruana on her new work and the tyranny of choice.
For HOUSE Biennial Natasha Caruana presents Timely Tale, a lens-based work set against a backdrop of love, desire and health in the age of Excess. These topics are discussed in the artwork through the vehicle of the artist's mother – Penny. To experience Penny's world, viewers will be transported via the intimate waiting room into her bedroom through a short film capturing: recuperation, finding the right outfit, storing medication and looking for the perfect online partner. The piece addresses the idea of choice and how, in the long run, too much choice can often lead to decision-making paralysis.
Natasha Caruana explains, "We assume that more choice means better options and greater satisfaction. Excess choice can make you question the decisions you make before you even make them and present unrealistically high expectations. We might endlessly feel guilty that we are not making the right choices, and that's why we didn't succeed. We are anxious that we are not good enough – working or spending hours on remaking ourselves."
Penny, the subject of the work, commented:
"I've always had a lot of everything. I've got hundreds of teapots. And lots of children… probably too many children, if I think about it wisely. Not that I'd want to be without any of them, or would have ever wanted to have any less. And not that I wouldn't do it again. Too many clothes, everything is an excess – pills everywhere! But that's because of my health not because I have too much. For all the excesses, I've had a good life."
See Timely Tale at University of Brighton Galleries, Edward Street
154-155 Edward Street, Brighton BN2 0JG
30 September-5 November 2017
Tuesday-Saturday 10.00-17.00
Sunday 10.00-16.00 Closed Monday
Free admission