We visit Joseph Popper in his studio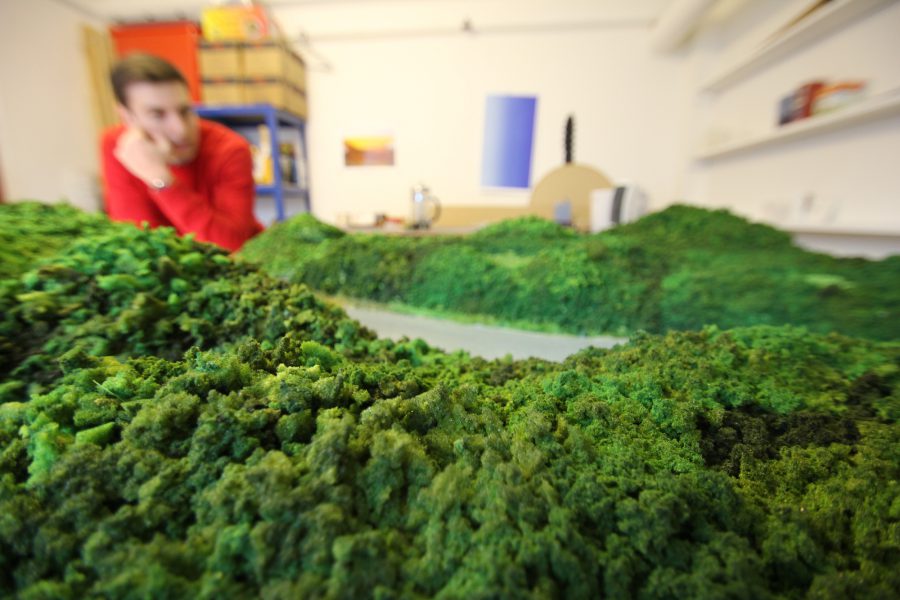 For HOUSE 2015 Joseph has responded to the theme Edge and Shift with an installation of a scale set of a drone command centre. The work will play upon the uneasy similarities between an enthusiast's handmade flight simulator and an actual drone command centre.
The command centre will hold three main video monitors, displaying aerial films of three distinct scenes. Model landscapes will be made employing the techniques of miniature model making, akin to the style and scale of model railway train sets. This hobbyist aesthetic further plays into the themes of the work. The scenes comprise the Grand Hotel, an airport and a jungle (pictured here): local and remote locations, captured in the style of drone camera footage. Drones exemplify how technology has joined the fighter pilot with the wider global audience in a remote viewing of conflict, where their absence from the sky is mediated by instruments and imagery.