Depot
Depot, Pinwell Road
Lewes BN7 2JS
30th October 2017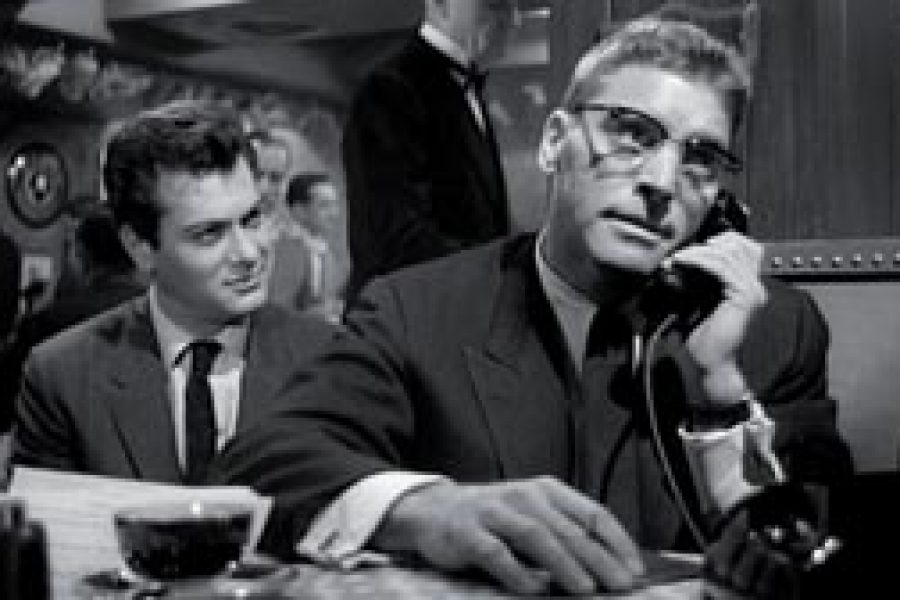 Dir: Alexander Mackendrick
Cast: Burt Lancaster, Tony Curtis, Susan Harrison
94mins 1957 US PG English
Powerful but unethical Broadway columnist J.J. Hunsecker coerces unscrupulous press agent Sidney Falco into breaking up his sister's romance with a jazz musician.
'With some of the sharpest dialogue ever cut in Hollywood, only on the most superficial level is this a movie about gossip and publicity. We're talking show business. We're talking America. We're talking cast-iron classic.' – Colin Kennedy, Empire Magazine 
Introductory talk by film writer Michael Brooke
Carousel short: Check Out Bobby Marinelli: USA, 10min Kelly and Allison, two twenty something grocery store employees find out that the best friendships blossom when most needed. Kelly, a bagger who has Downs Syndrome requests some time to talk to Allison, her manager, about a promotion, during which Allison fail
Tickets £8 (Under 25s/Concessions £4) book via Lewes Depot HERE.
Venue:
Depot
Depot, Pinwell Road
Lewes BN7 2JS