HOUSE Biennial commission
In partnership with Royal Pavilion & Museums
Brighton Museum & Art Gallery
Royal Pavilion Gardens, Brighton BN1 1EE
30 September-5 November 2017
Tuesday-Sunday 10.00-17.00. Closed Mondays.
Free to Brighton & Hove residents and RPM members
For other details visit brightonmuseums.org.uk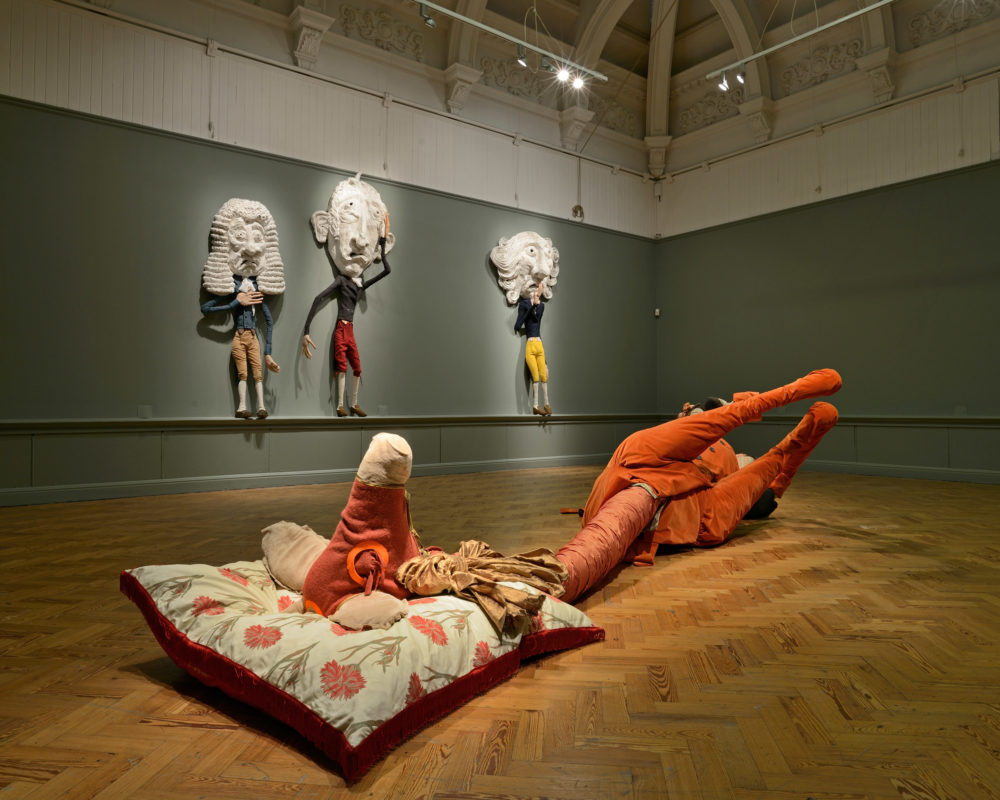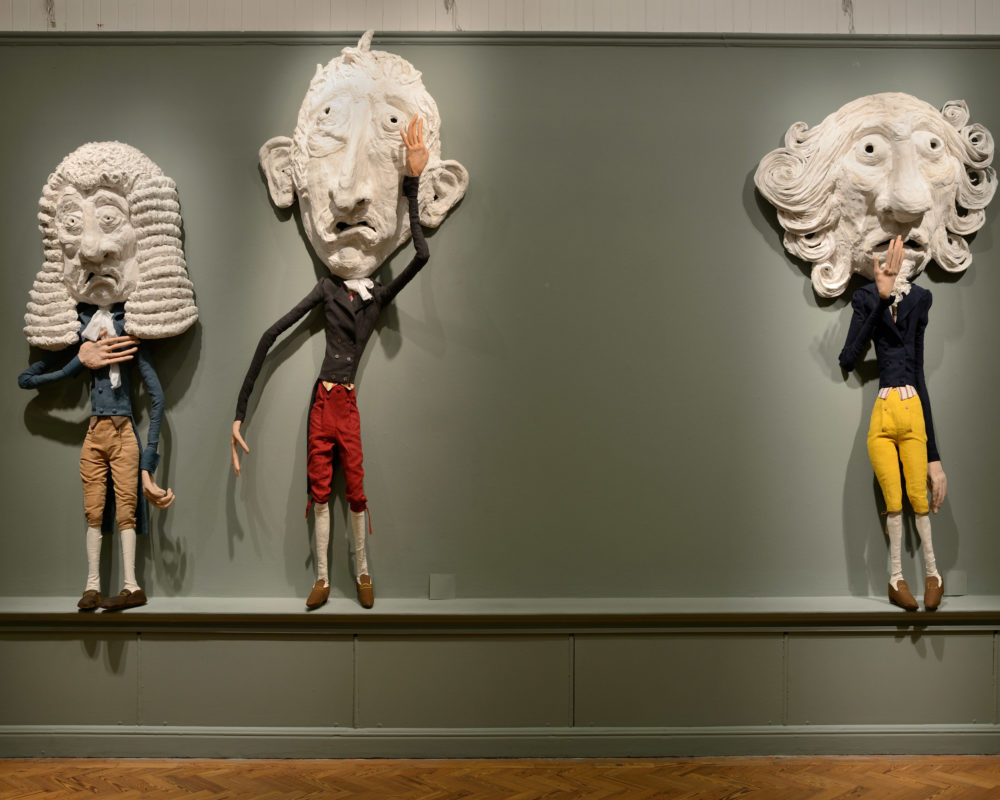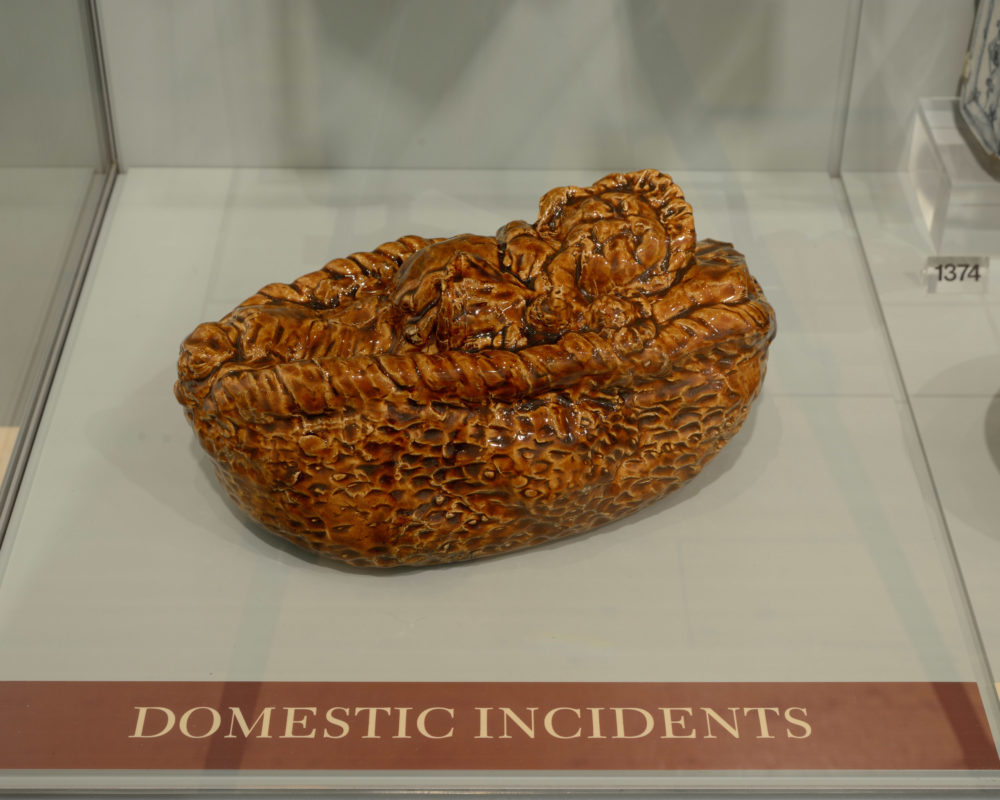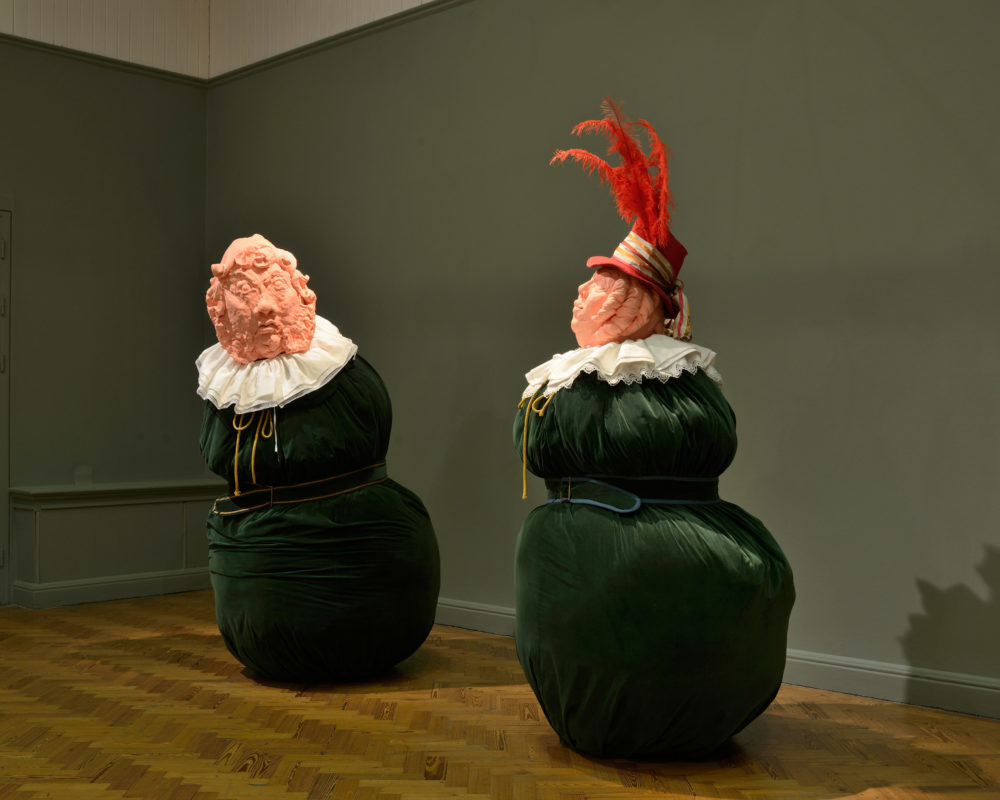 British artist Laura Ford has been commissioned by HOUSE Biennial in partnership with Royal Pavilion & Museums.
A King's Appetite is a new sculptural installation taking inspiration from the Royal Pavilion & Museums collections, including caricatures by James Gillray and George Cruikshank, satirising aspects of the life of the Prince Regent (later to become King George IV), and imagery found in the Willett Collection of Popular Pottery.
Ford's work always shows a curiosity with the human condition and wider social and political issues and often mixes the bitter-sweet with wit. These new works explore socio-political notions of excess, greed and indulgence and the Imperialist attitudes they reflect. Her works are also always carefully crafted and this commission includes works made in a range of media including ceramics, sewn textiles and plaster, to create sculptures that are both rich in narrative and visually enticing.
As the commission's title A King's Appetite suggests, the imagery found in the new works relates to contemporary issues pertinent to Excess, the theme of this year's HOUSE Biennial, looking at the subsequent inequalities of both the Regency period and of society today.
North Balcony
A selection of caricatures from the Royal Pavilion & Museums collection that have inspired this commission are on display on the balcony outside the main gallery.
Willett Gallery
As part of A King's Appetite, Laura Ford has taken inspiration from the Willett Collection's 18th century Staffordshire pottery, specifically ceramic pies, and 'saucy' period images of George IV with bathing beauties. Ford's ceramic crib acts as an intervention within the Willett Collection, portraying the King as a bawdy man-baby.
See Laura Ford Limited Edition Etchings
Produced for HOUSE Biennial
Exhibition Events
Laura Ford In Conversation with Dr Alexandra Loske, introduced by HOUSE Biennial Curator, Celia Davies, 30 September, 11.30. Book tickets HERE.
Laura Ford In Conversation with HOUSE Biennial Curator Celia Davies, followed by screening of Barry Lyndon, as selected by Ford in her curated film programme, 26 October, 17.30. Book tickets HERE.
Brighton Museum & Art Gallery is one of Britain's oldest public museums. Located in the Royal Pavilion Estate at the heart of the city's cultural quarter, its collections showcase arts and crafts from across the world and history from Ancient Egypt to modern Brighton. brightonmuseums.org.uk
Brighton Museum & Art Gallery
Royal Pavilion Gardens
Brighton BN1 1EE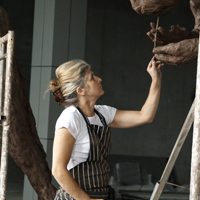 Laura Ford
Born in Cardiff 1961, Laura Ford studied at Bath Academy of Art from 1978-82 and at Chelsea School of Art from 1982-83. At 21 she was the youngest participant in 'The Sculpture Show' at the Hayward and Serpentine galleries. She was included in the British Art Show 5 in 2000, and represented Wales in the 51st Venice Biennale in 2005. Selected solo shows include Camden Arts Centre, Arnolfini, Bristol, The Royal Scottish Academy and Turner Contemporary, Margate, touring to the Economist Plaza in 2007. She has permanent public works of sculpture installed outside the Chancellor's office in Stockholm, at the Bundesbank in Frankfurt, in the grounds of hospitals in Heidelberg and Southmeads Bristol and outside the British Consulate in Ottawa. Laura Ford's work is represented in a number of international public collections.