HOUSE 2015 Selected Artist
Servant's Hall, The Regency Town House Basement
10 Brunswick Square, Hove
2 – 24 May (+ Bank Holiday Monday)
Wednesday – Sunday, midday – 6pm
Free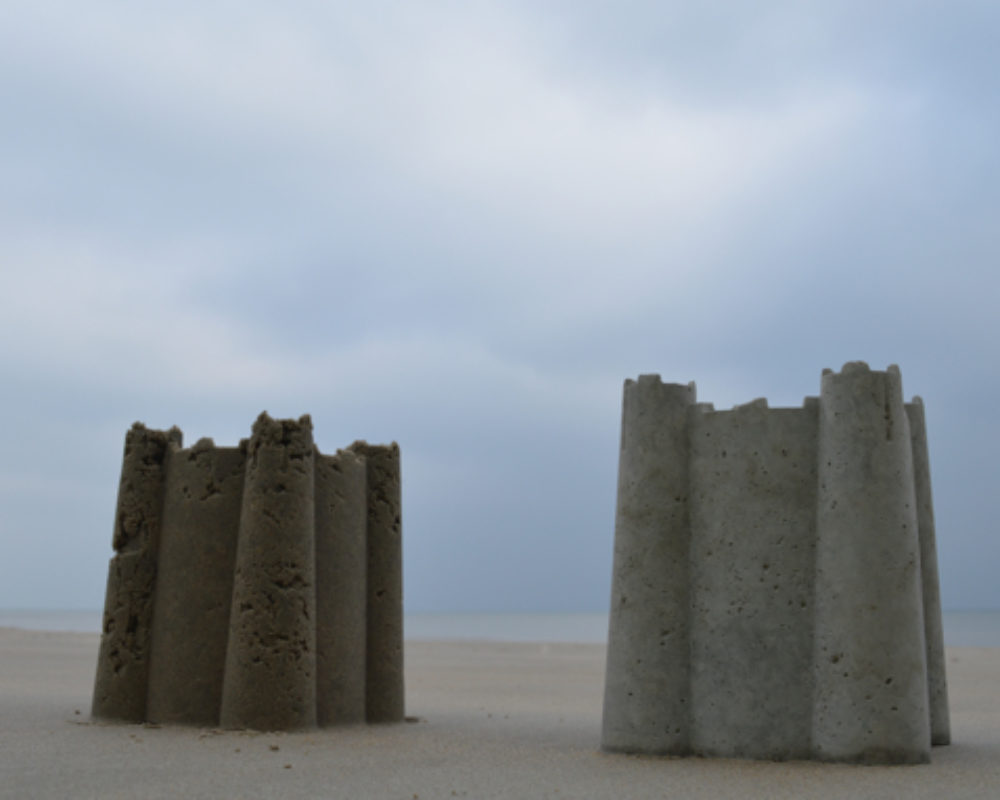 Relict Material is a new film installation from Amanda Loomes, shot on location at marine aggregate and concrete industry sites along the Sussex coast.
Loomes is interested in people at work and in changing definitions of labour in contemporary society.
The film focuses on the marine aggregate industry and its use in concrete manufacture. Approximately 25 million tonnes of marine aggregates are dredged offshore in the UK each year, yet this industry goes largely unseen. Many of these aggregates end up in the concrete foundations of our homes and offices – they are integral to our lives and to Brighton's sea defences.
Presented as an installation in the former Servants' Hall of The Regency Town House Basement, Relict Material is projected onto a free-standing concrete wall, constructed by Amanda from building industry concrete test cubes.
"I'm particularly moved by the effort of people whose work goes unnoticed, or work that becomes erased or undone" says Amanda, "In my practice I'm drawn to record their labour and their stories to see if art can inscribe value or somehow make things fairer." 
The Regency Town House
13 Brunswick Square
Hove
Amanda Loomes
Amanda Loomes was a Civil Engineer until 1996 when she went on to study Fine Art, graduating from The Royal College of Art in 2006. She lives and works in Dorking, Surrey. Amanda's work considers the frailty and resilience of human endeavour; in particular, work that goes unnoticed or becomes erased or undone.
Usually working with the short experimental documentary form, Amanda wryly utilises the redemptive power of non-linear video editing in its ability to speed up, reverse, repeat and to stop. Working with and through people is a key part of her practice, often encouraging people to make a creative response to the situation in which we find ourselves, partly out of curiosity and because of the reciprocity this sets up.