St Peter's Church Gardens, London Road, BN1 4GU
also Phoenix Brighton, 10 - 14 Waterloo Place, BN2 9NB
4 May – 10 June, Wed to Sun 11.00 – 17.00
(open 18 & 19 May until 21.00)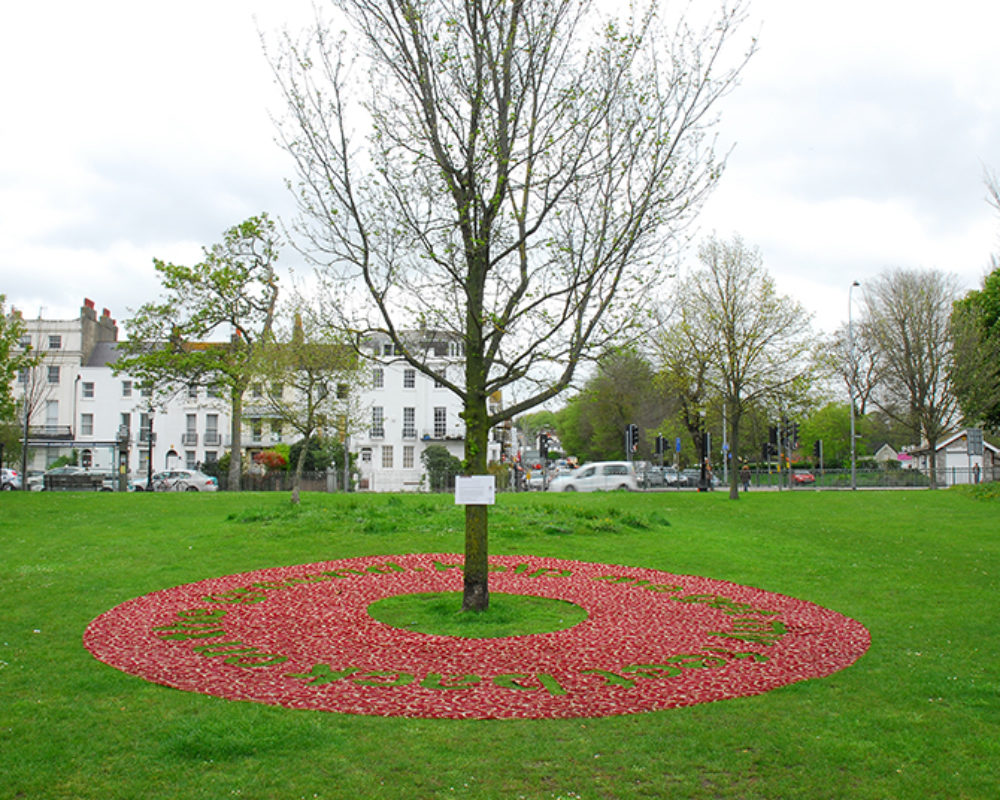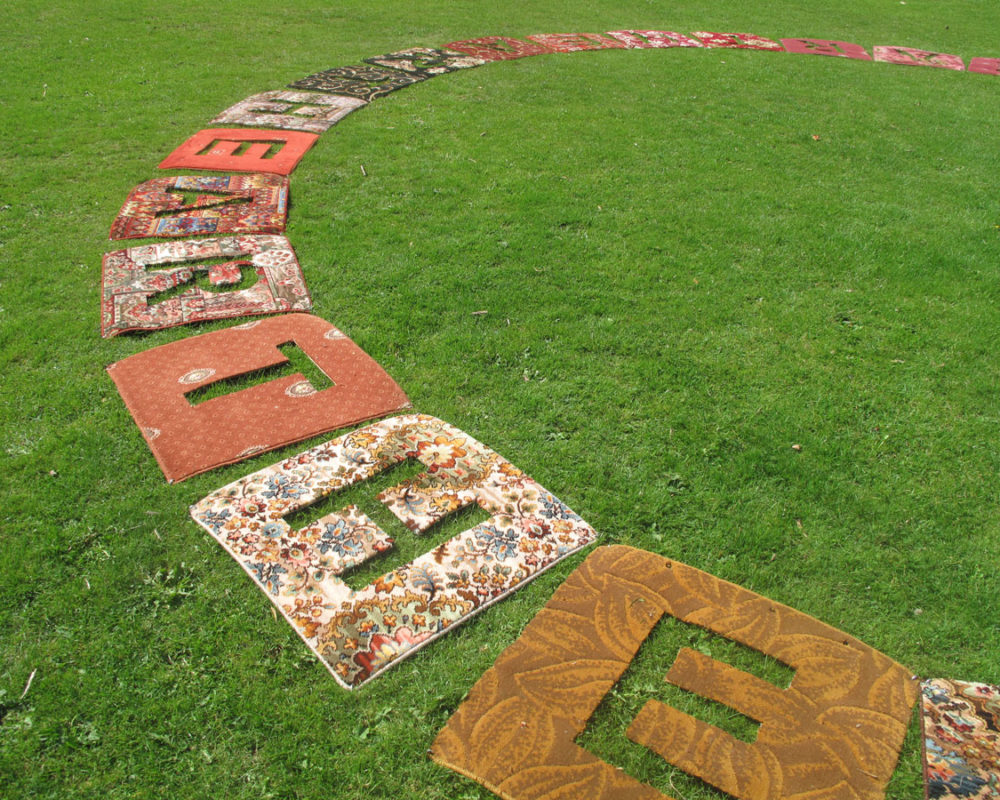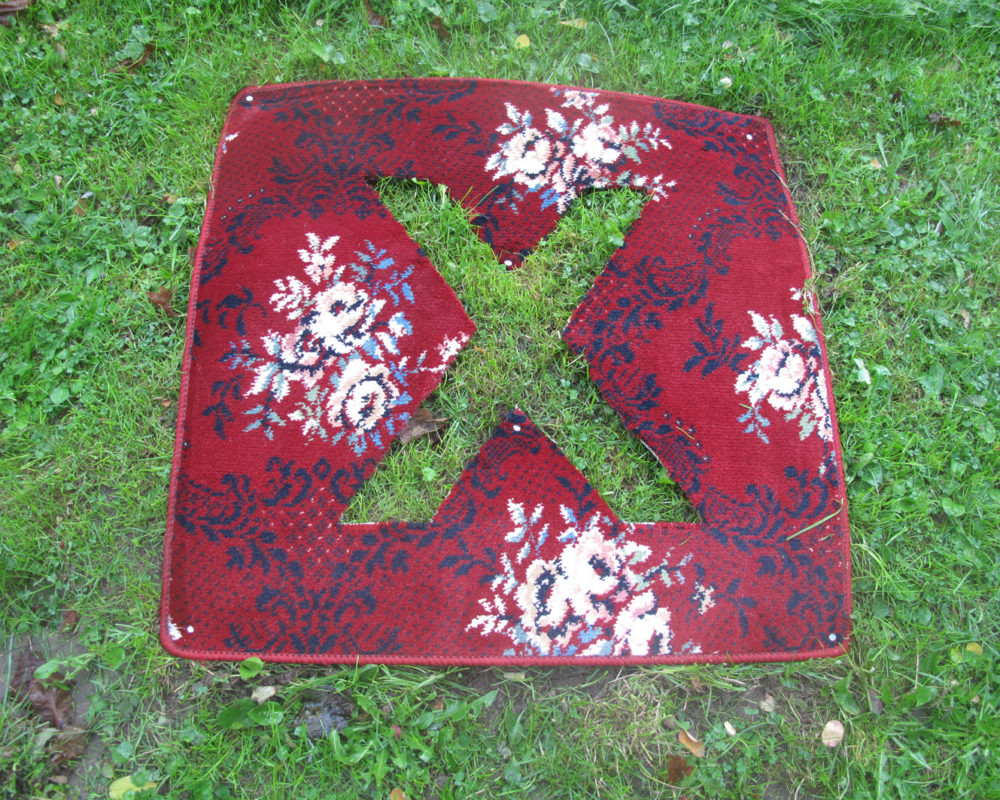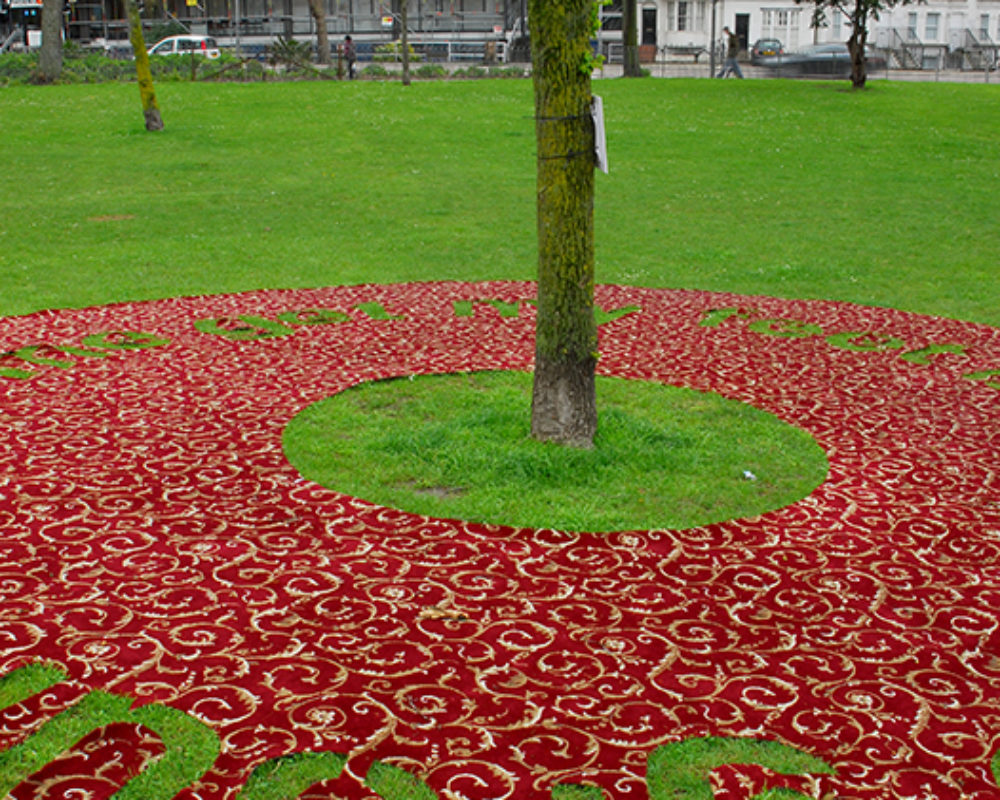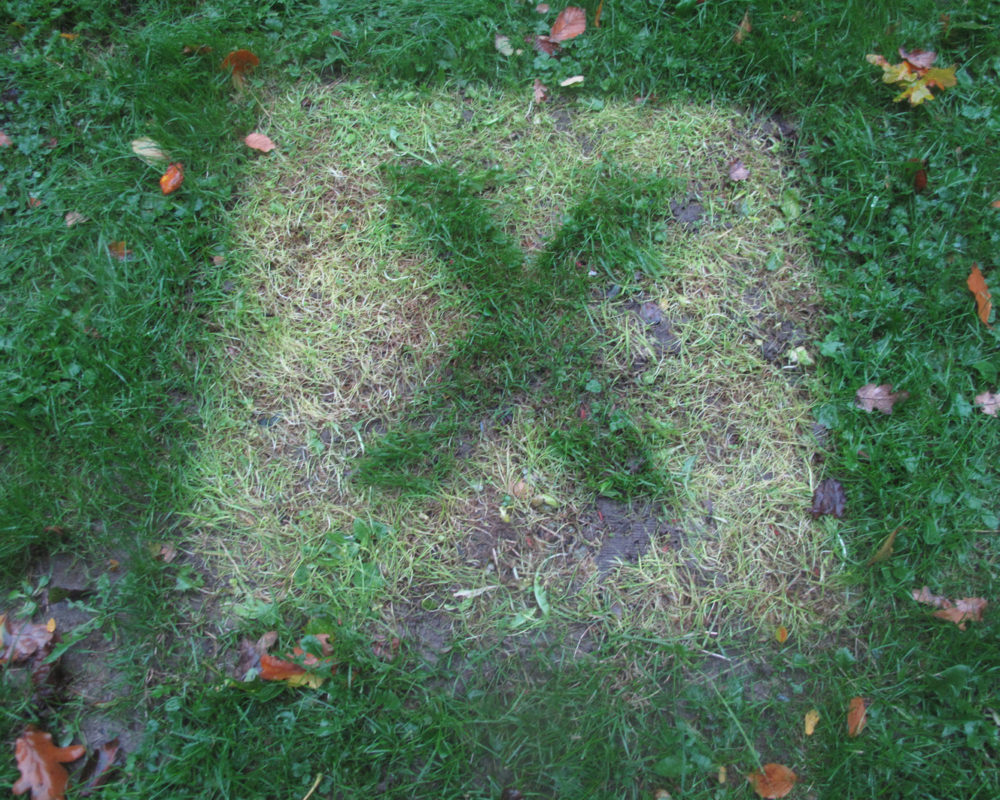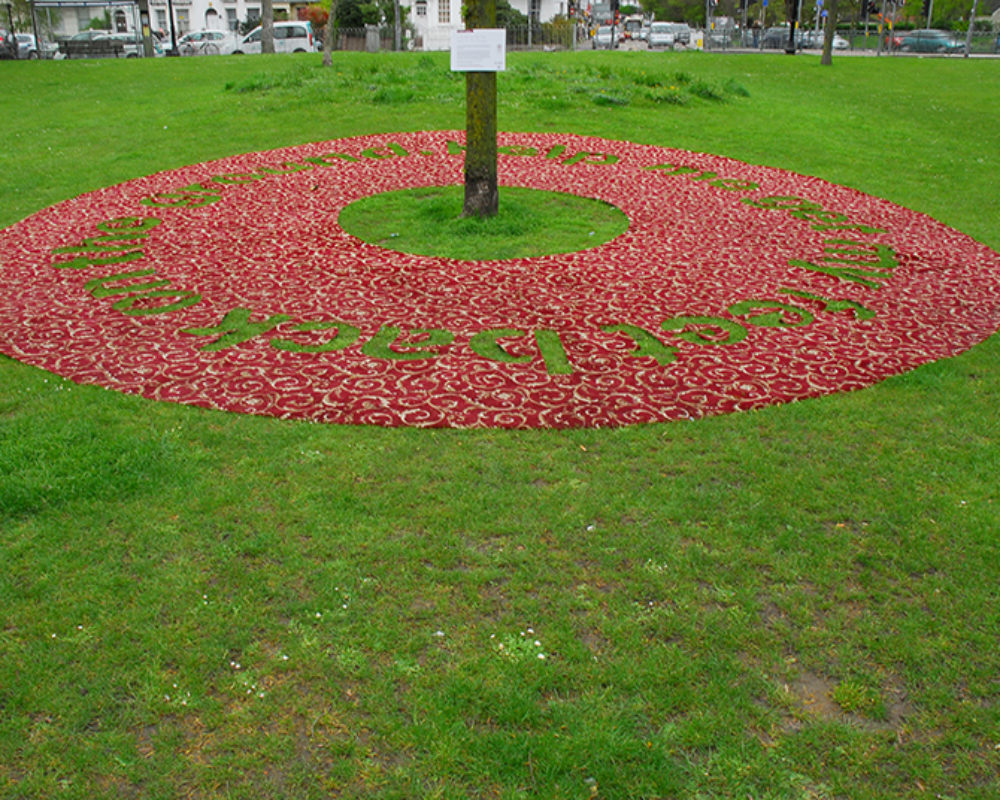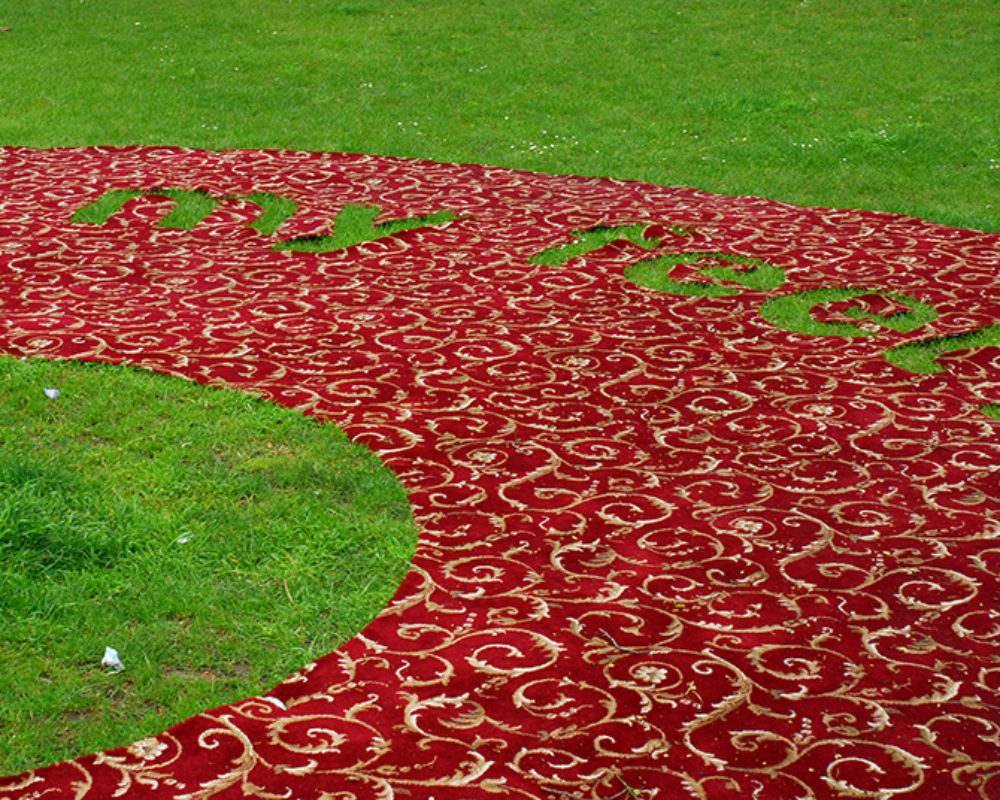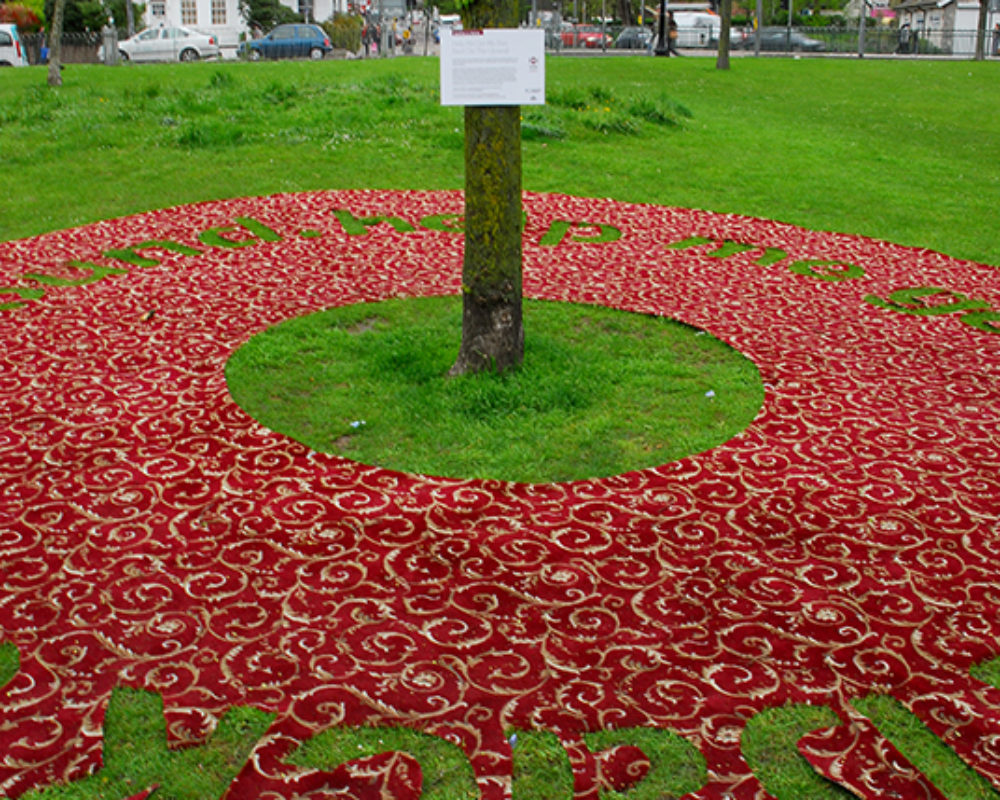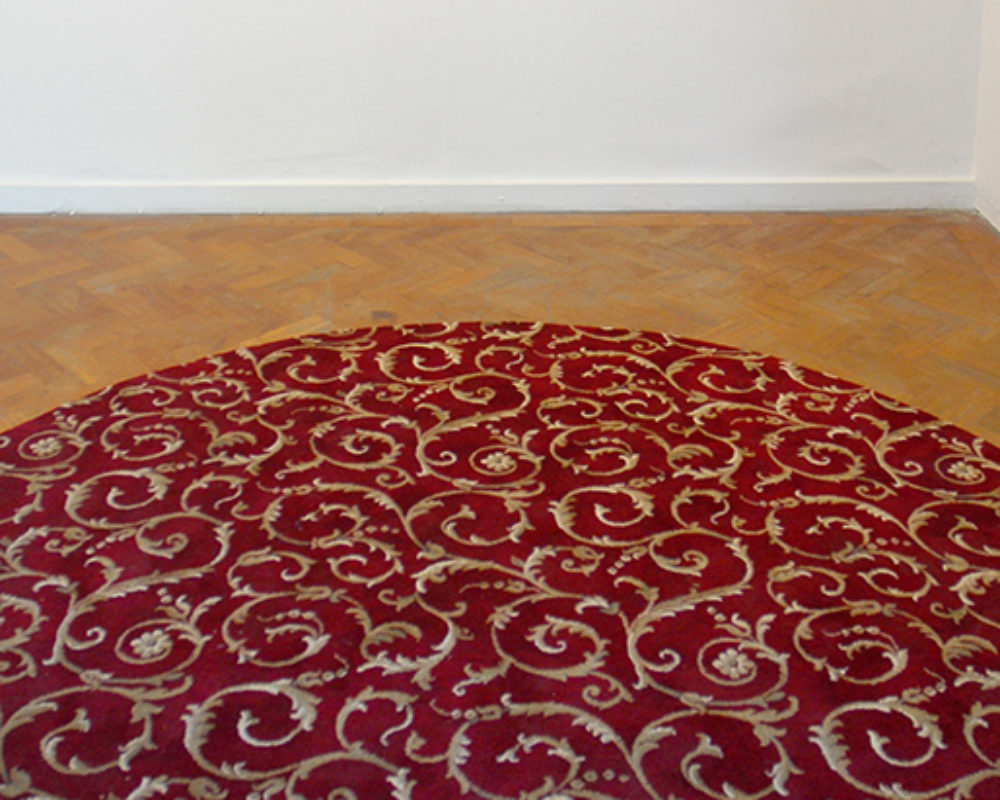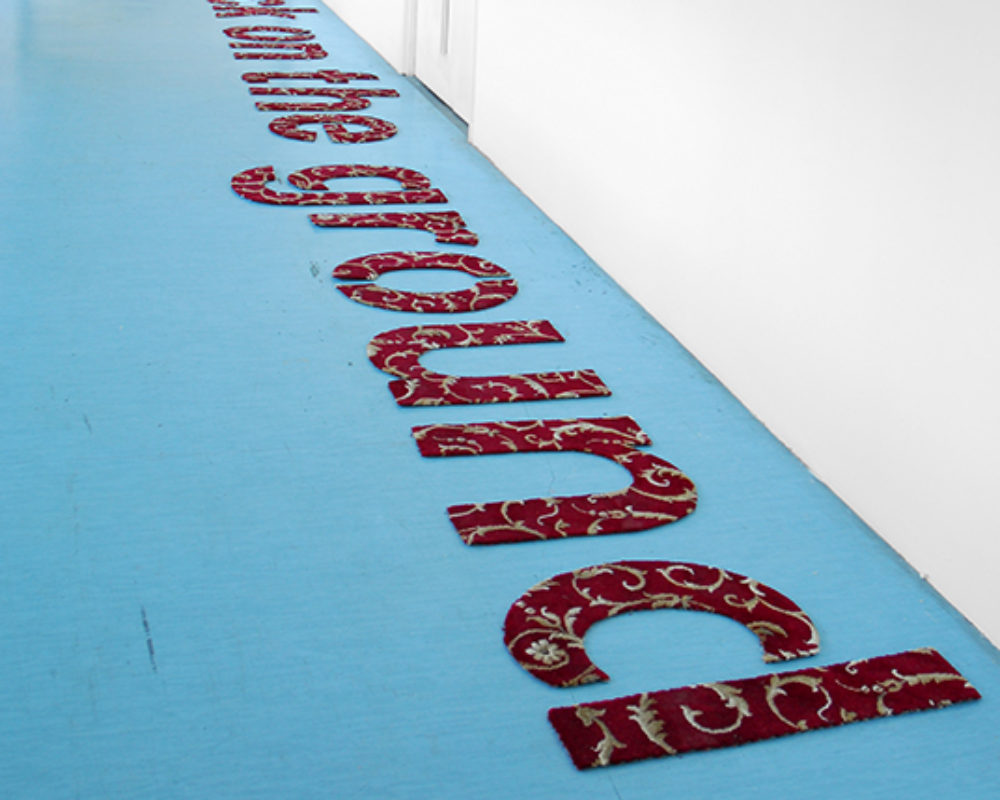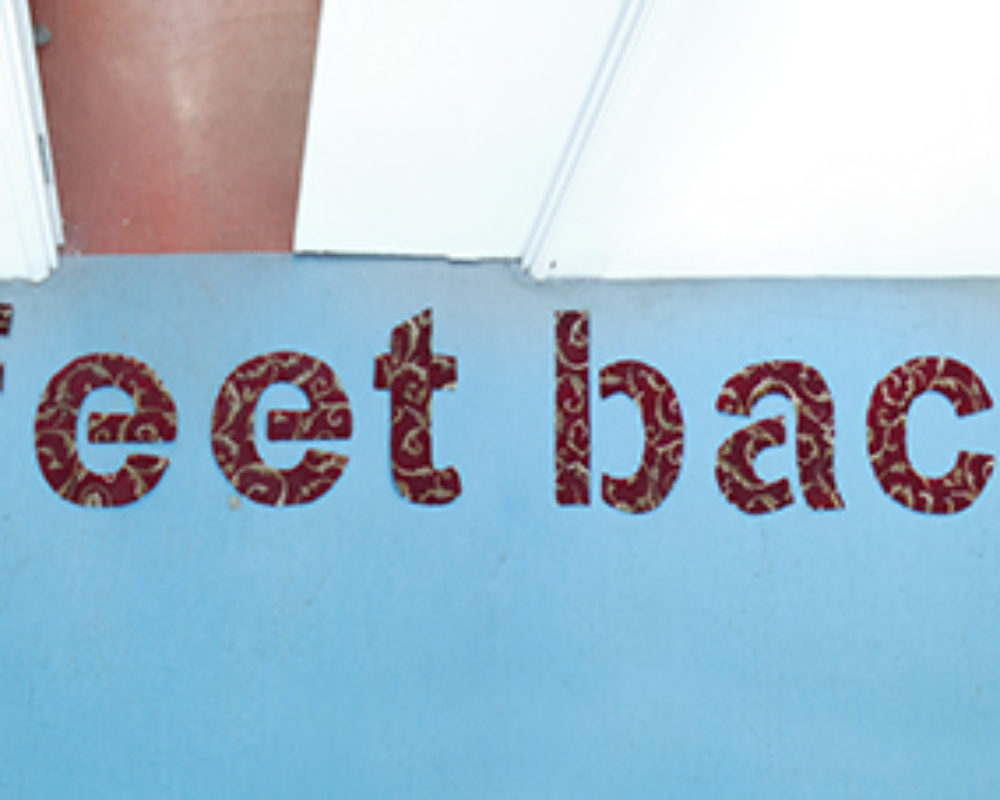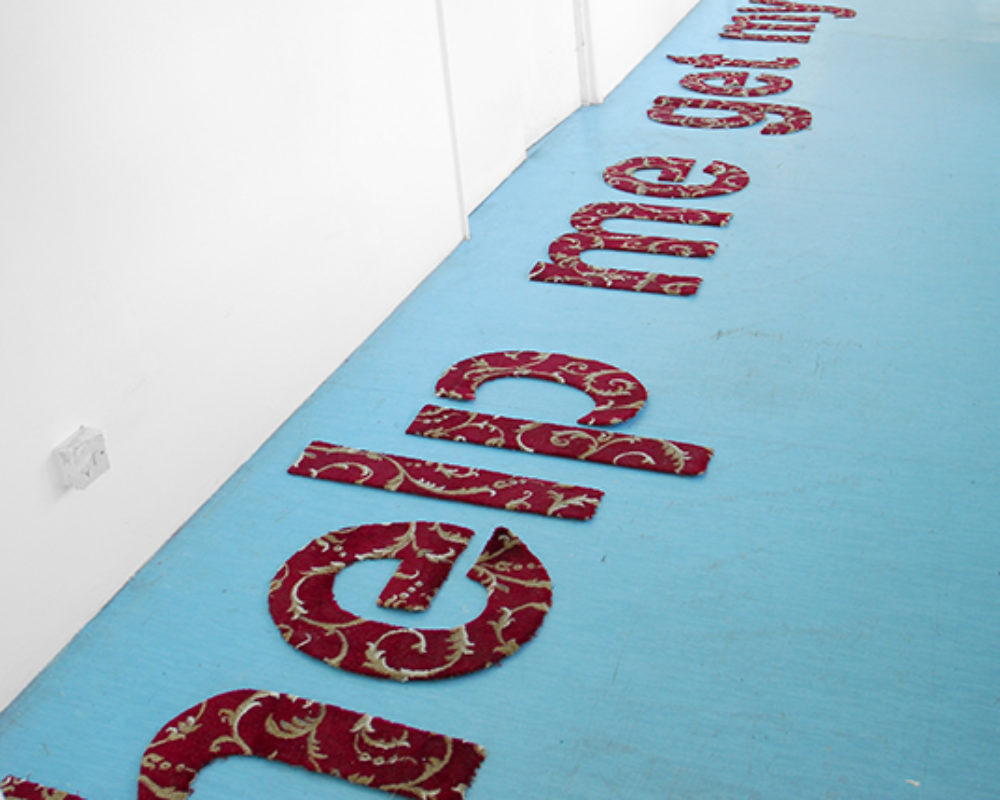 For HOUSE 2012, Le Breton takes a large scale, circular (8m diameter), brightly coloured floral carpet, from which she has cut letters, and places it on the north lawn of St Peter's Church Gardens, in central Brighton.
The carpet is used as a stencil on the grass. Where the grass is covered by the carpet it will die back; where the lettering is cut out, the grass will continue to grow. The carpet will remain in place for the first three weeks of the festival and will then be removed, leaving the cut out letters visible, spelling out the words directly on the grass and creating a drawing of the 'inside space' outside on the lawn.
The carpet stencil reveals the Beatles famous song lyric 'Help Me Get My Feet Back On The Ground'. The positive aspect of the stencil is installed along the South Corridor Gallery at Phoenix Brighton.
Le Breton works on temporary, site specific sculptural projects. She explores the tension between the public and private realm by placing domestic objects in a civic site. Counter to a house representing security, Le Breton will imply financial instability through an installation that brings domestic anxiety, outside.
Her work explores the relationship between people and places; how we respond to and form our environment, and how our environment forms us. She combines everyday, household items with living growing materials and uses existing spaces as a basis for transformation and invention.
Artist's Statement
I want to explore the concept of interior space as either a protection from, or connection to the rest of the world. I am interested in the transition from the inside to the outside, from private to public, both literally as a physical journey, and conceptually as an inner journey, from a private sense of self to a lived experience of being in the world.