A HOUSE Biennial/Outside In co-commission
Presented in partnership with Phoenix Brighton
Phoenix Brighton
10-14 Waterloo Place, Brighton, BN2 9NB
30 September-5 November 2017
Wednesday-Sunday 11.00-17.00
Closed Monday and Tuesday
Late opening for Museums at Night, Friday 27 October
Free admission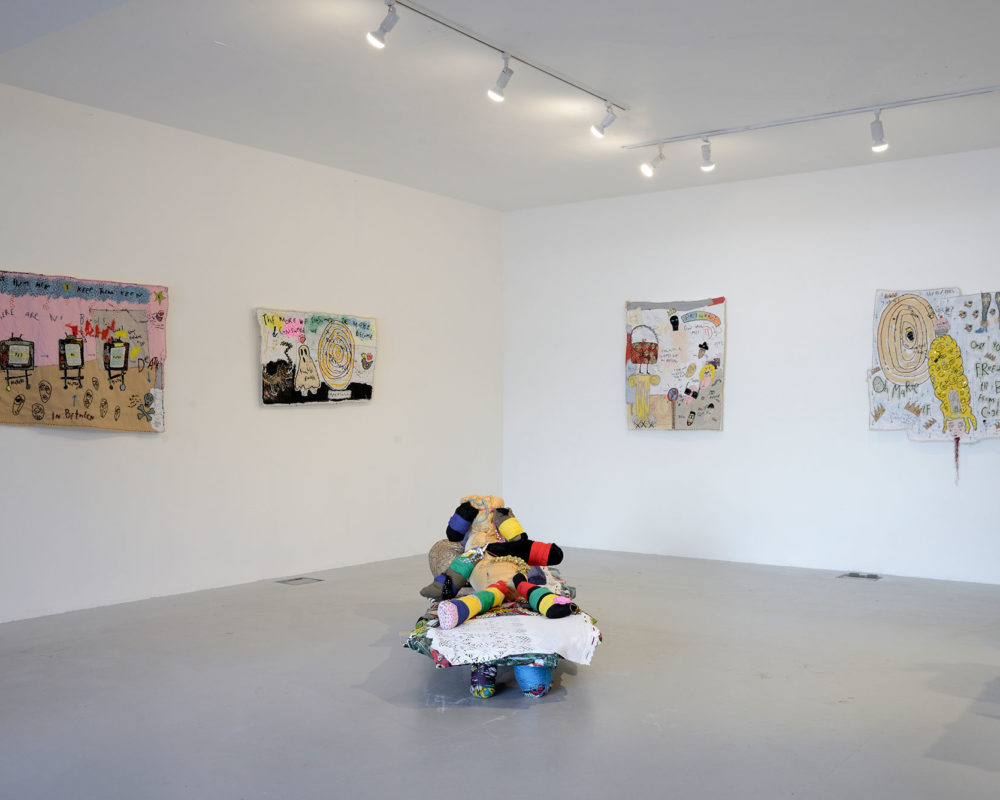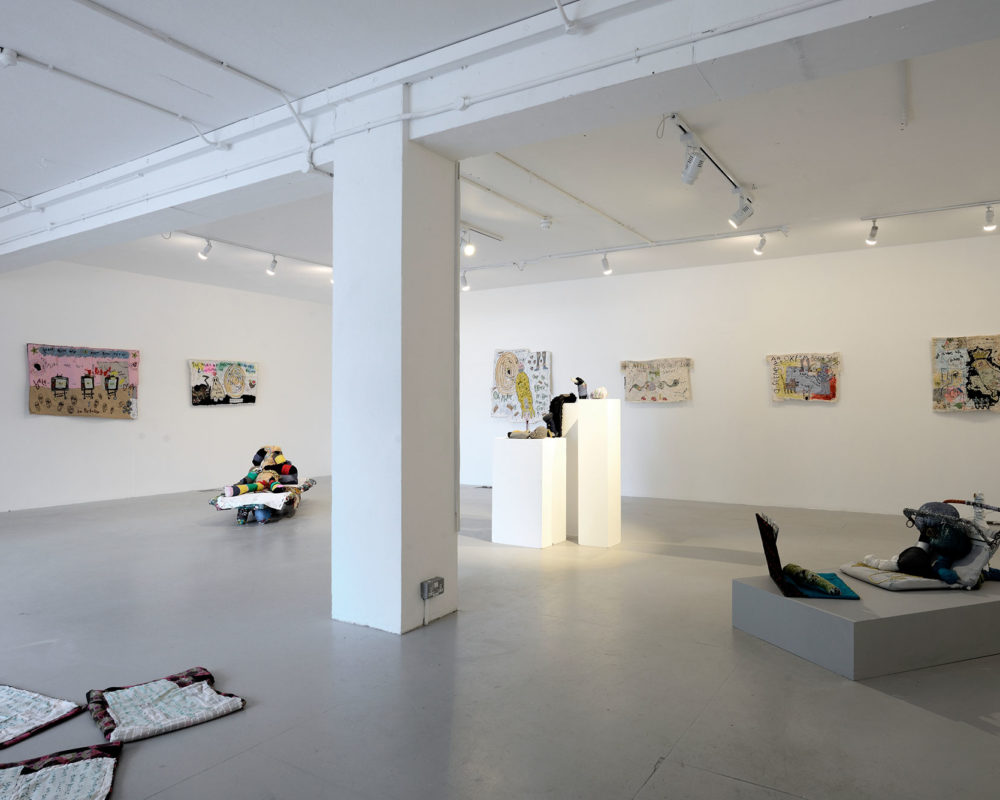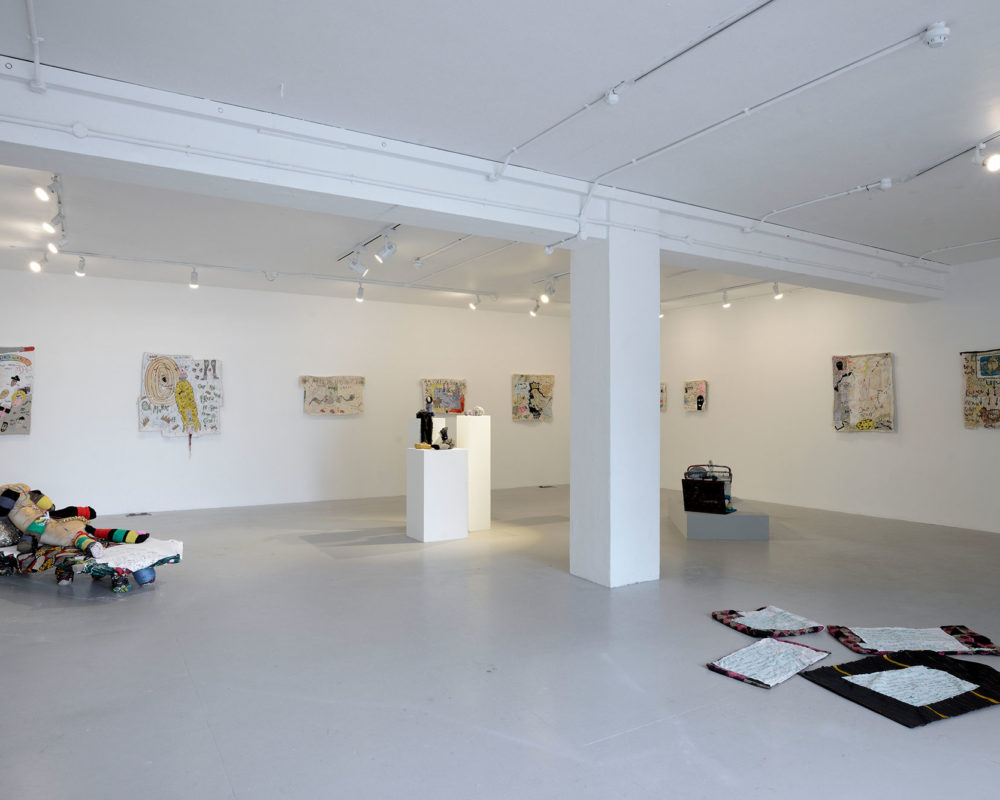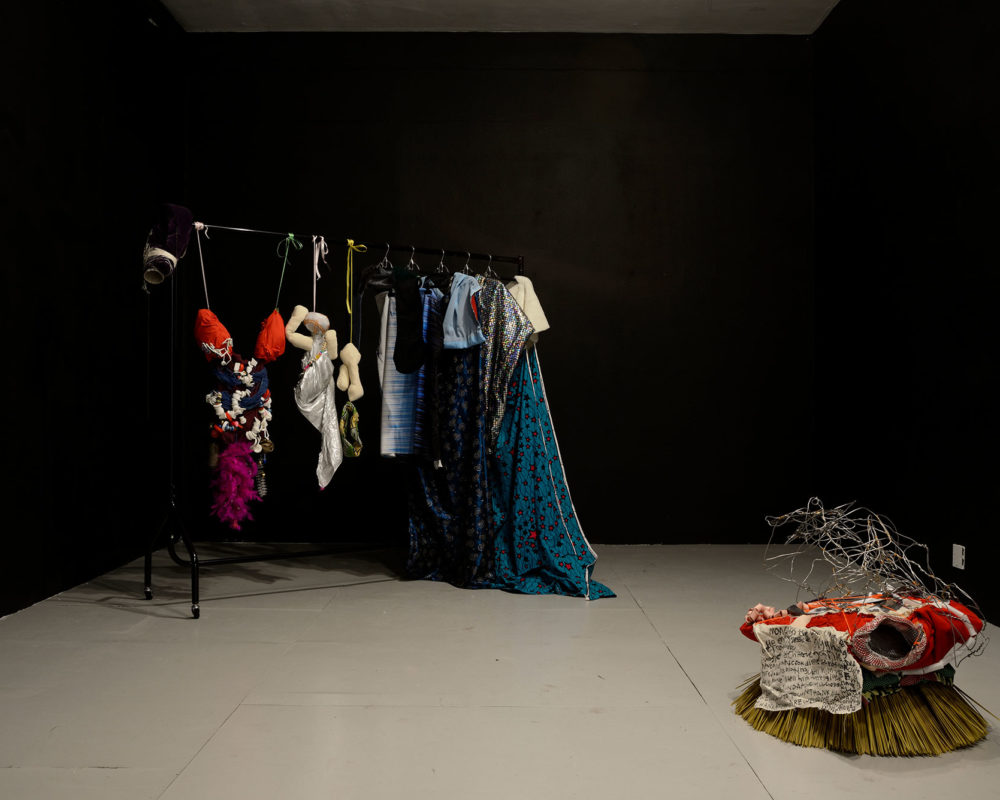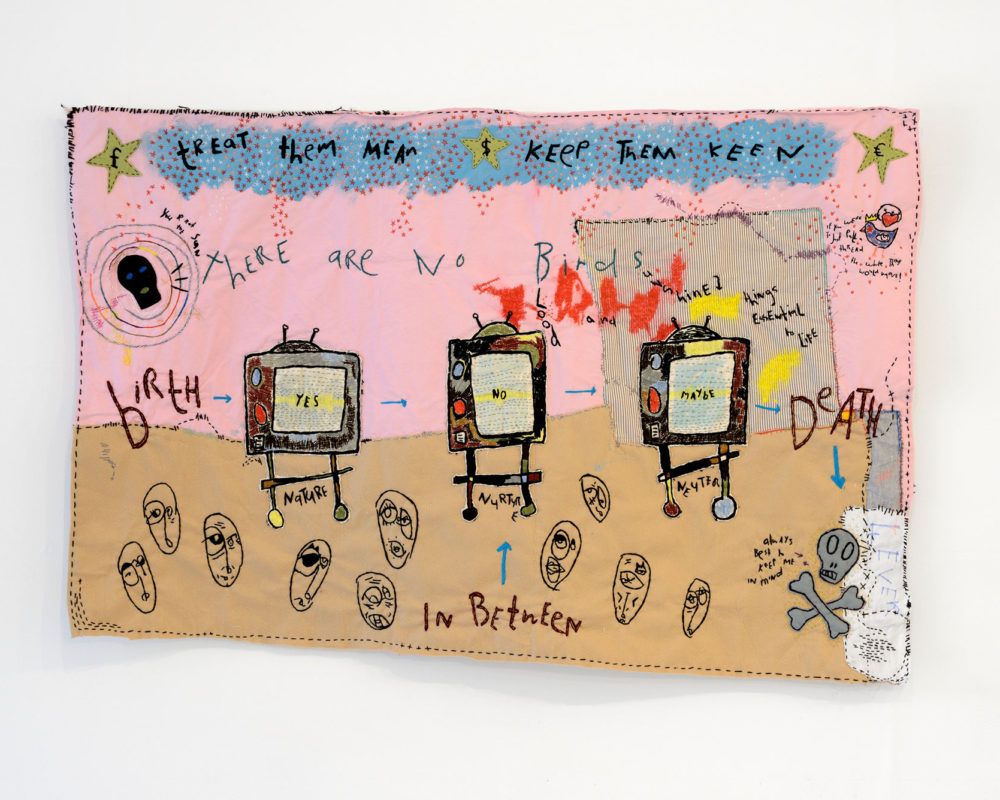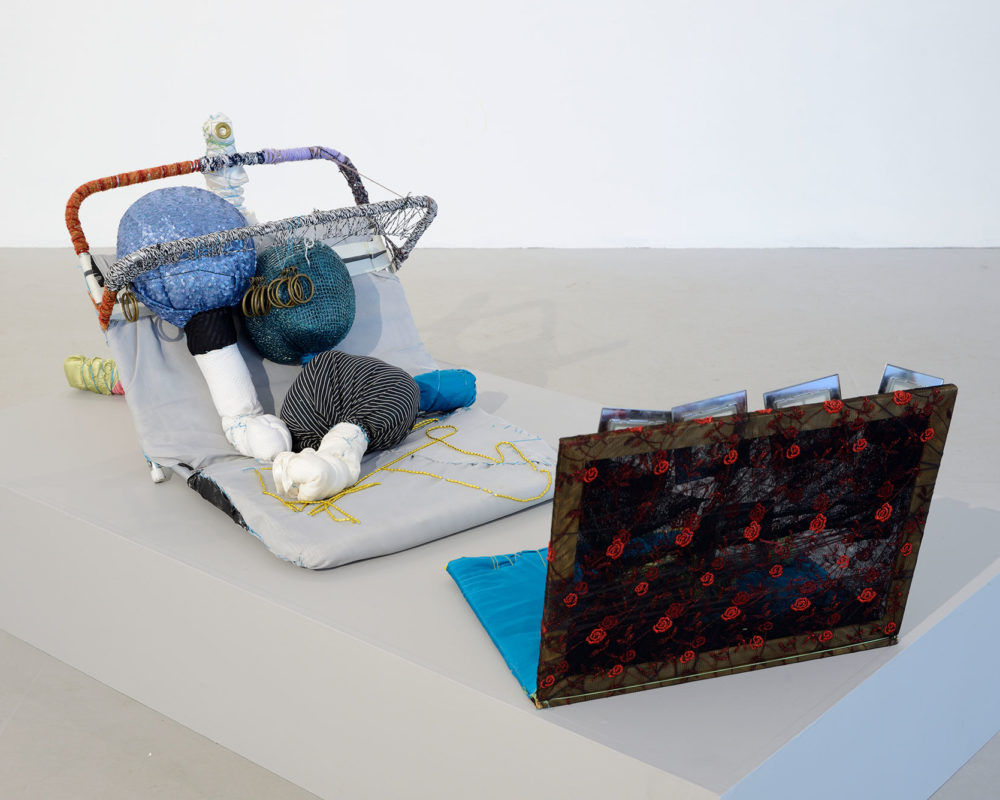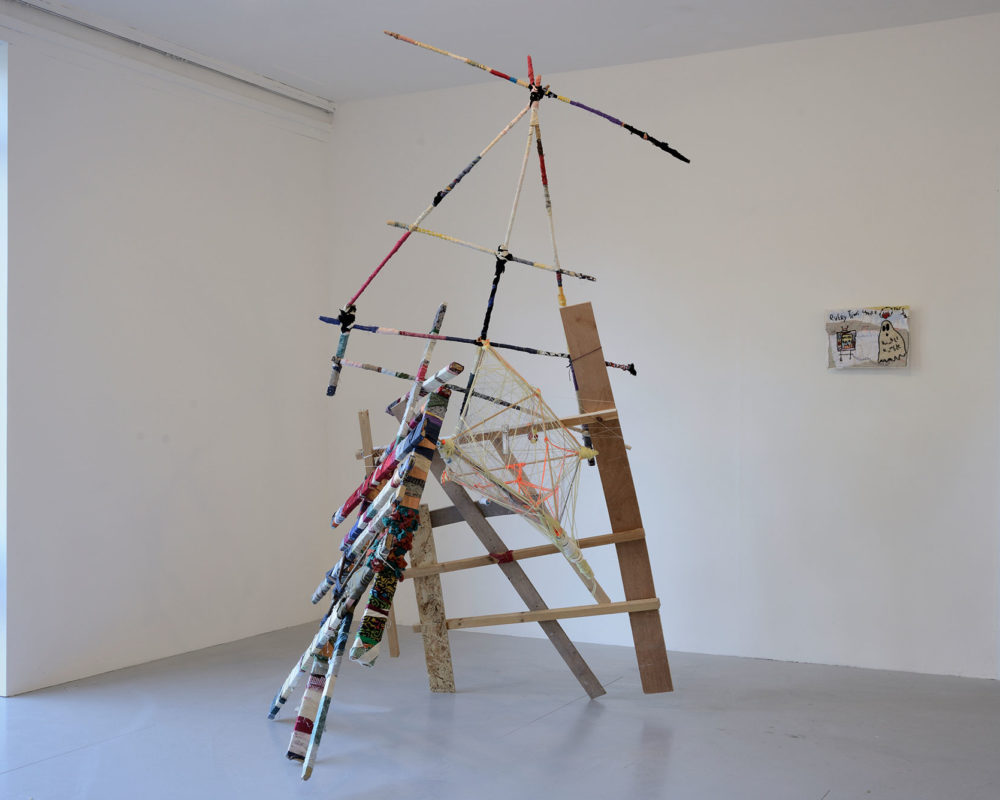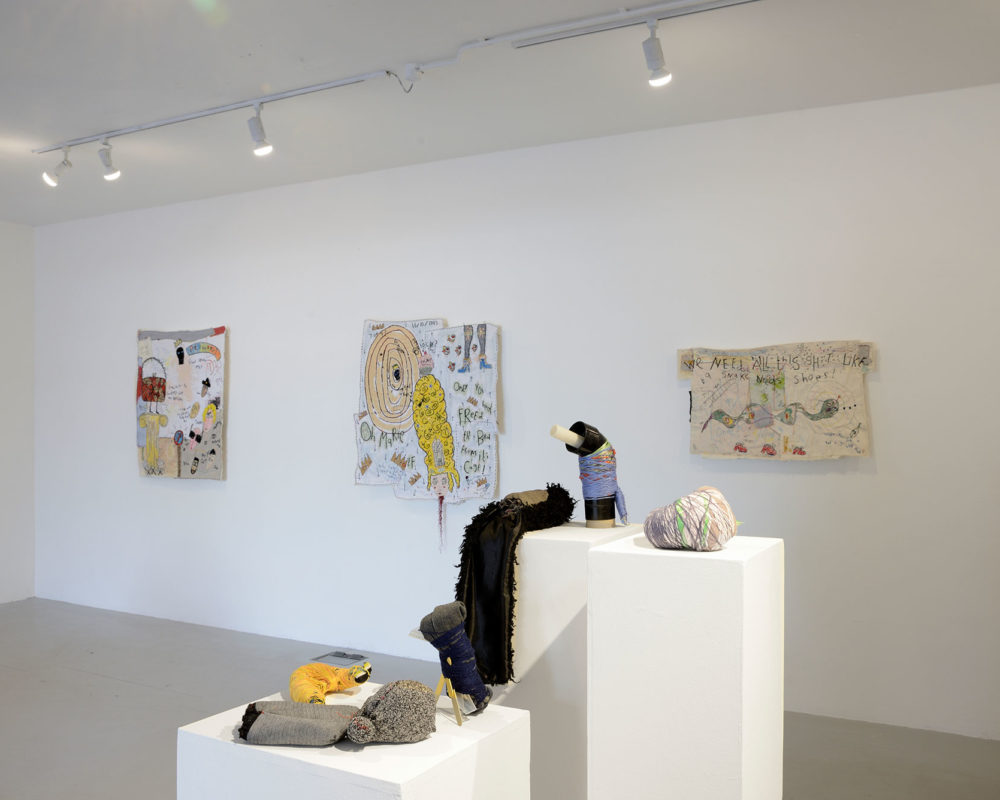 London based artist Andrew Omoding and Brighton based artist Anthony Stevens have been co-commissioned by HOUSE Biennial and Outside In to create a joint exhibition for the first time.
Both artists work with mixed media and textiles, taking discarded and unwanted materials and repurposing them to create new objects that share personal stories and perspectives.
Anthony Stevens is a self-taught artist whose work is about expressing personal experiences and processing the consequences. His characterful hand-embroidered textile collages draw out satirical observations around human behaviour and our underlying motivations. The act of making the work is itself mindful, an important part of understanding Anthony's work. Steven's work shares personal stories alongside more widely known fables to explore the Biennial theme of Excess and its implications found in mythological and historical events, as much as in contemporary societal values and consumerist trends. This includes how the need to be loved has been manipulated into a desire to overconsume.
Andrew Omoding's work is largely autobiographical. His mixed media creations, which include sculptures, books, costumes and more are made from left-over and scrap materials. Like Stevens, the creative process is a key component of the work, where Omoding selects a variety of found materials to weave, wrap, sew, thread and construct new objects. An intuitive process, the works are created as Omoding's stories evolve. Whilst making, the artist simultaneously sings, performs and shares his works through storytelling. Andrew may be present in the gallery at selected times throughout the exhibition to share wider stories on the works exhibited.
Artist Talks
Meet the Artist – Andrew Omoding with HOUSE Biennial Curator Celia Davies 
Saturday 4 November, 2.30 – 4.30pm.  Free event, but further details
HERE
.
Anthony Stevens will be in conversation with HOUSE Biennial Curator Celia Davies for a Walk and Talk in the gallery on Sunday 29 October at 3pm. This event has now passed.
Outside In provides a platform for artists who see themselves as facing barriers to the art world for reasons including health, disability, social circumstance or isolation. The goal of the charity is to create a fairer art world which challenges traditional values and institutional judgements about whose work can and should be displayed.
These HOUSE Biennial and Outside In co-commissions are presented in partnership with Phoenix Brighton and supported by Chichester Decorative Fine Arts Society.
Phoenix Brighton
10-14 Waterloo Place
Brighton BN2 9NB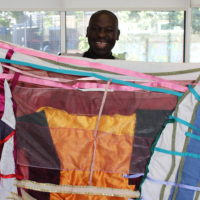 Andrew Omoding
Andrew Omoding creates work reflecting on growing up in Uganda, moving to London aged 12, and being part of a large, loving family.
Andrew joined ActionSpace in 2010. In 2015 he took part in a 6-month residency for Craftspace and Outside In's Radical Craft touring exhibition. Professor Trevor Marchand, SOAS, documented Andrew at work in his studio for a catalogue article and film.
Andrew co-leads workshops for children and young people with learning disabilities at Camden Arts Centre, London. He is a natural teacher; always concerned that everyone is happy.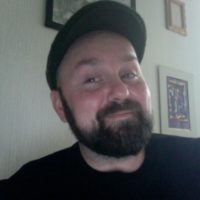 Anthony Stevens
Anthony Stevens is a self-taught artist whose work expresses and processes trauma and its after effects. He works as a Peer Support Specialist.
Anthony's work is influenced by his practice of Nichiren Buddhism. The Buddhist concept of 'nothing is wasted' is manifest in Anthony's choice to work primarily with scrap fabrics. In doing this, he looks creatively at what may appear to be useless and beyond repair. This process offers a direct correlation with how he strives to understand life experiences; sometimes a painstaking and frustrating process, but ultimately feeling joy and satisfaction with the resulting creation.