A HOUSE Biennial/Photoworks co-commission
Presented in partnership with University of Brighton
University of Brighton Galleries, Edward Street
154-155 Edward Street, Brighton BN2 0JG
30 September-5 November 2017
Tuesday-Saturday 10.00-17.00
Sunday 10.00-16.00 Closed Monday
Free admission
Film duration: Approx 6 mins
This work contains depictions of partial nudity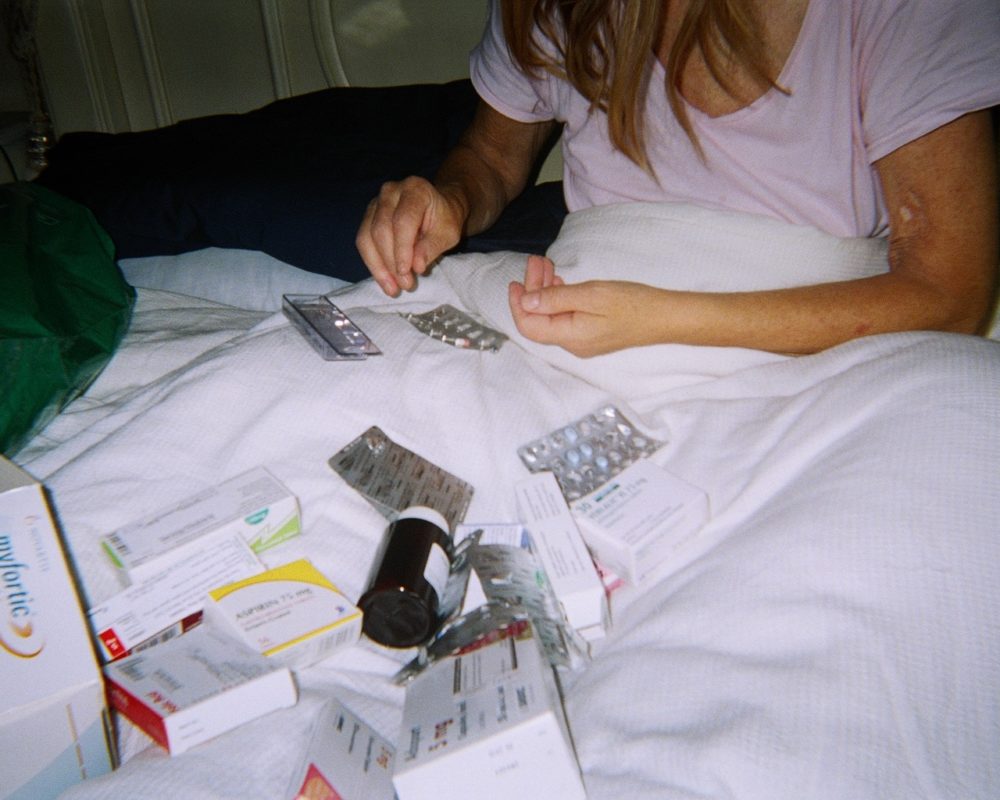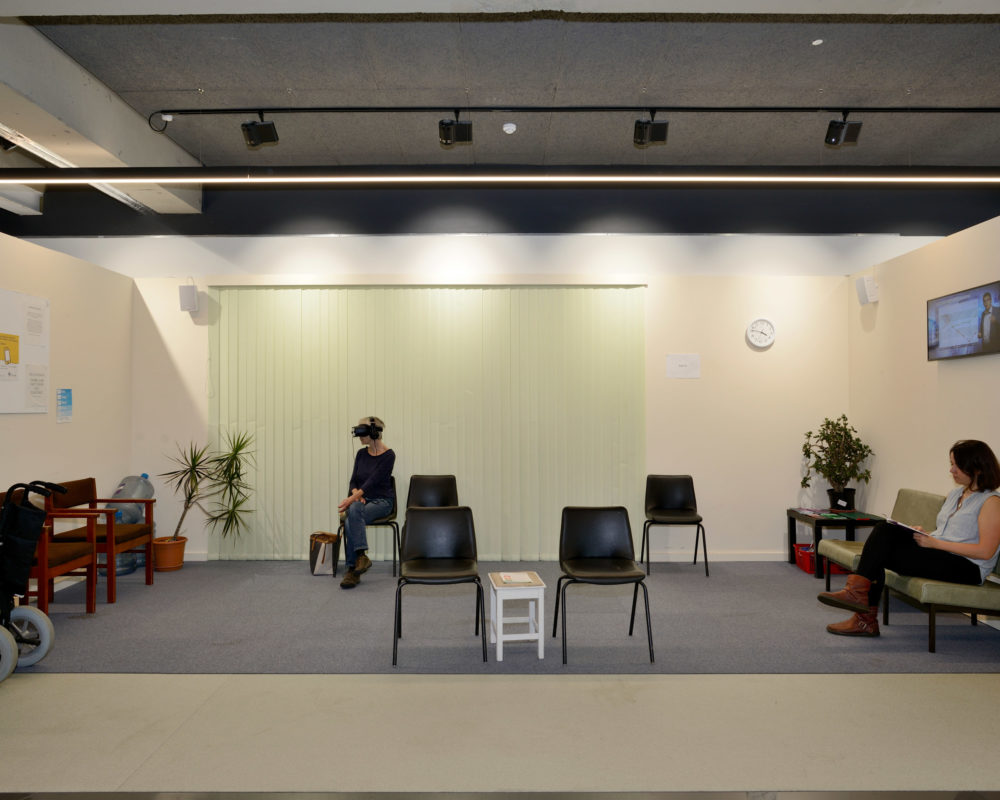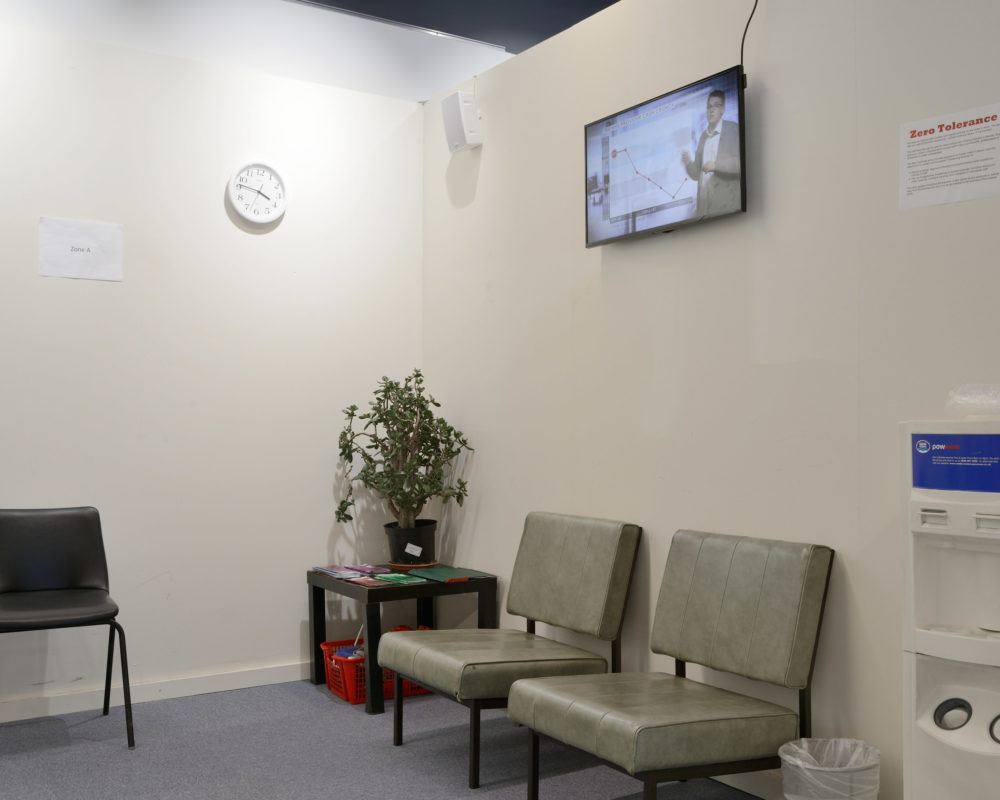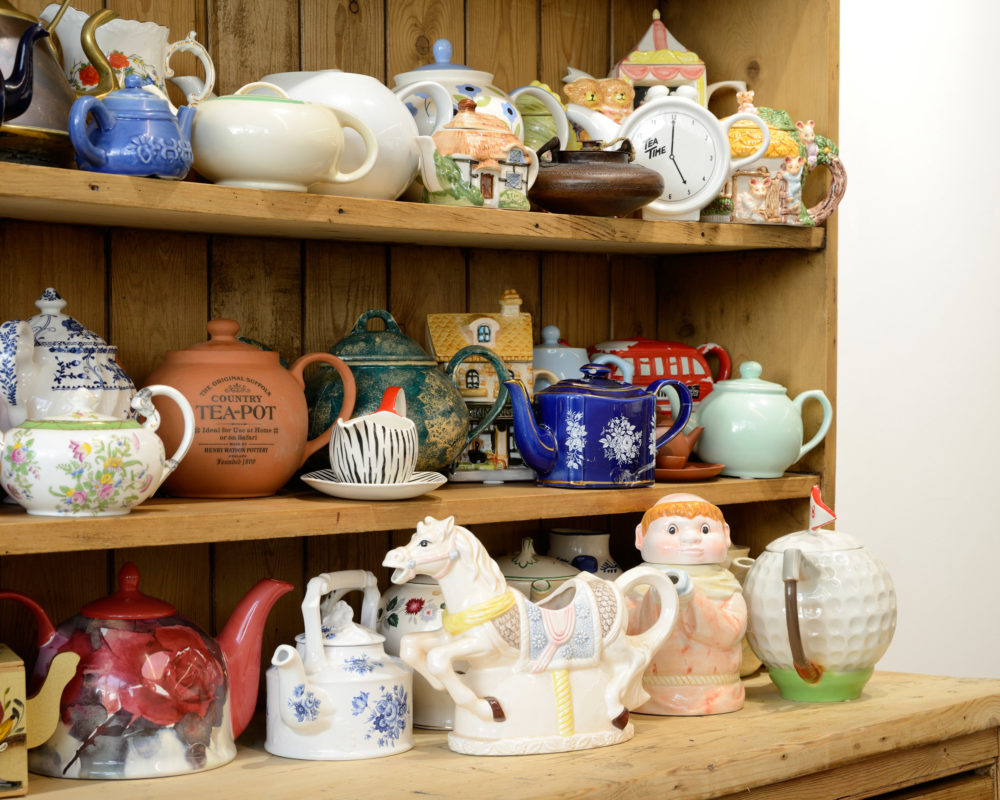 Natasha Caruana has been co-commissioned by HOUSE Biennial and Photoworks to create a new lens-based work. Timely Tale is set against a backdrop of love, desire and health in the age of Excess – the theme for this year's festival.
Excess is explored in the artwork through the vehicle of the artist's mother, Penny, and the audience will see the work in the setting of a 'medical waiting room'.
To experience Penny's story, viewers will be transported via the medical waiting room into her bedroom through a short film capturing: recuperation, finding the right outfit, storing medication and looking for the perfect online partner. The piece addresses the idea of choice and how, in the long run, too much choice can often lead to decision-making paralysis and its consequences.
As much as the work is a comment on our current social and political landscape, it is also an observation of how the photographic frame, with the advent of new technology, is dramatically changing for the first time. The work is viewed through headsets and Timely Tale uses 360° technologies to empower us to look around the artwork with choice of what to see.
Photoworks is a national development agency for photography. Photoworks' programme includes commissions, new writing, participation and major projects including the national Jerwood/Photoworks Awards, Photoworks Annual and Brighton Photo Biennial. photoworks.org.uk
This HOUSE Biennial and Photoworks co-commission is presented in partnership with University of Brighton and supported by University for the Creative Arts at Farnham.
Artist Talk
Natasha Caruana will be In Conversation with Celia Davies, HOUSE Biennial Curator, Saturday 4 November, 12.00 – 13.30. Free but places limited, find out more and how to reserve your ticket here.
In the meantime, you can hear Natasha speak about more about the commission before the festival opened. Just click on the image below. Film by Photoworks.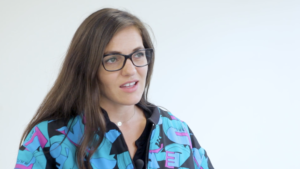 University of Brighton Gallery
154-155 Edward Street
Brighton BN2 0JG
Natasha Caruana
Natasha Caruana is a photographic artist living and working in London. She has an MA in Photography from the Royal College of Art, London and is a Senior Lecturer of Photography at the University for the Creative Arts, Farnham, UK. Caruana's art practice is grounded in research concerned with narratives of love, betrayal and fantasy. Significant to all Caruana's work is the questioning of how today's technology is impacting relationships.
During a recent residency at the Open Data Institute, Caruana produced the film Divorce Index and sculptural piece Curtain of Broken Dreams. The installation is currently on show at FACT gallery, Liverpool. In 2014 Caruana was named as the winner of the prestigious BMW Artist in Residence Award at Musée Nicéphore Niépce, France. The award led to solo shows at Les Rencontres d'Arles and Paris Photo and the monograph Coup de Foudre.